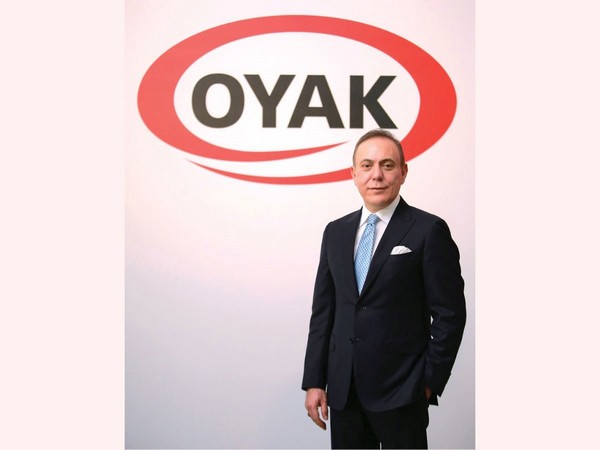 OYAK reinforces its power in the Southeast Asian market with its Almatis facility in Falta
Feb 09, 2023
Kolkata (West Bengal) [India], February 9 (ANI/PNN): Strategic investment by OYAK to India: OYAK General Manager Suleyman Savas Erdem said, "We have taken great steps in the recent years with the vision of becoming a global player. Our Falta investment is proof of OYAK's power and greatness."The world's largest alumina producer Almatis, a member of OYAK Group Companies, has put into operation its tabular alumina facility, which it has integrated by equipping it with new technologies, in the Falta region of India.
OYAK will grow in the Southeast Asian market with the Falta facility, where semi-finished products will be produced from now on. The tabular alumina plant in Falta, which OYAK has integrated backwards, has been a fitting response to the 'Make in India' call of the Indian government for producers. With this investment, Almatis has integrated the entire tabular alumina production process in India, where it previously supported some of its production with own global operational network and has been operating since 1995.
Established on a total area of 32 thousand 300 square meters, the development process of the facility with the latest technologies was completed in approximately 2.5 years. OYAK General Manager Suleyman Savas Erdem stated that the new investment of Almatis, the world market leader in the specialty alumina product group, is a result of OYAK's vision and growth strategy. Focusing on foreign investments in the sectors it has been operating in the recent period, OYAK expects its Falta facility to contribute 40 million dollars to its turnover in the first stage.


The right investment in the right market
Suleyman Savas Erdem said, "While we were defining OYAK's future vision, we set the goal of becoming a global player. In the recent years, we have taken strong steps to achieve this goal in line with our growth strategy. Today, we produce uninterruptedly 24 hours a day in different sectors and maintain our leading role in the fields in which we operate. We are proud of the success we have achieved by putting our strategic decisions into practice. Our integrated production facility in India is the concrete proof of OYAK's power and greatness."
OYAK General Manager Erdem emphasized that Almatis will increase its production volume in India, which is considered a virgin area in the refractory market, with this investment. Erdem said, "We have implemented the Falta facility in a large geography such as India, one of the fastest growing countries in the world, with the understanding of 'the right investment in the right market'. We will meet the demands of the Southeast Asian market with tabular alumina to be produced at the facility."
Falta investment is just a beginning
OYAK's investment in Falta will be an important milestone for the supply of tabular alumina to the Indian market. By localizing its operations, Almatis aims to be more compatible with the Indian market, thus managing fluctuations in market demand more successfully. The Falta investment is the beginning of Almatis' efforts to expand its operational footprint in the Indian market, which was once seen as a 'big leap'.
Operating for more than a century with nine production facilities in three different continents, Almatis produces in 68 countries with its century-old experience. The company is the global market leader of specialty alumina, one of the key inputs in many industries such as refractory, ceramics, polishing, glass, thermal interface materials, fabricated castings, catalyst carriers, construction chemicals, electronic manufacturing fillers, high voltage insulators and mechanical wear parts. In addition to the headquarters in the Netherlands, the group has three factories in the USA, one factory each in Germany, the Netherlands, Japan, China and India, and sales offices in Brazil, the USA, Germany, India, Singapore, Japan and China, as well as six application-product development labs.
For more information:

This story is provided by PNN. ANI will not be responsible in any way for the content of this article. (ANI/PNN)